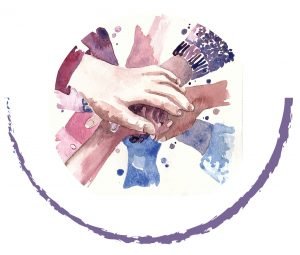 As the COVID-19 pandemic continues to evolve, we know that our parents, students, and staff can all appreciate the rapidly changing nature of the virus and its impact on our small communities, and on those all around us. We are in an evolving situation that continues to change daily and we are committed to providing the most up-to-date and reliable information available.
School District 10 will work closely with BC Interior Health, the Provincial Health Office and the BC Centre For Disease Control to ensure we are keeping our students, staff and communities safe.
---
---
Local Immunization Clinic Information: 
Note: For pop-up clinics that will be based out of schools, please note that information will be posted as it becomes available. 
---
SD10 Communicable Disease Plan 
On August 24th, 2021, the Ministry of Education introduced the Provincial COVID-19 Communicable Disease Guidelines for the K-12 Settings. Based on guidance from the BC Centre for Disease Control, K-12 students can participate in full-time, in-class instruction in accordance with current public health guidelines for schools. These new guidelines outline a return to school that all school districts in British Columbia are expected to implement.
All school districts are required to have Communicable Disease (CD) Prevention plans in place, which focus on reducing the risk of workplace transmission of COVID-19 and other communicable diseases.
SD10 Communicable Disease Prevention Plan – March 28, 2022
Note: In the case of any variance between guidance documents, schools and school districts should follow the health and safety guidelines outlined in the COVID-19 Public Health Guidance for K-12 School Settings.
---
---
Provincial Health and BCCDC Guidance Documents: 
Provincial COVID-19 Communicable Disease Guidelines for K-12 Settings – https://www2.gov.bc.ca/assets/gov/education/administration/kindergarten-to-grade-12/safe-caring-orderly/k-12-covid-19-health-safety-guidlines.pdf
Public Health Communicable Disease Guidance for K-12 Schools – http://www.bccdc.ca/Health-Info-Site/Documents/COVID_public_guidance/Guidance-k-12-schools.pdf
Regional / Local Guidelines
Please be advised that in light of increased COVID-19 activity across the Interior Region, Medical Health Officers are recommending additional prevention measures above and beyond those included within the guidance documents noted above.  The additional prevention measures outlined in the letter from Interior Health, dated September 1st, have been lifted. 
---
Active Daily Health Check Resources 
---
COVID-19 Mental Well Being and Mental Health Resources for Families, Students and Staff
Virtual Mental Health Resources During COVID-19
Canadian Mental Health Association – Services During COVID-19
Mental health and well-being – Province of British Columbia (gov.bc.ca)
---