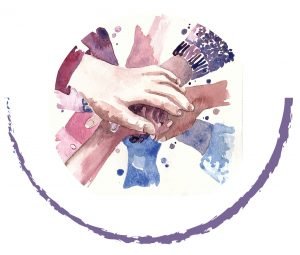 As the COVID-19 pandemic continues to evolve, we know that our parents, students, and staff can all appreciate the rapidly changing nature of the virus and its impact on our small communities, and on those all around us. We are in an evolving situation that continues to change daily and we are committed to providing the most up-to-date and reliable information available.
School District 10 will work closely with BC Interior Health, the Provincial Health Office and the BC Centre For Disease Control to ensure we are keeping our students, staff and communities safe. Information about any exposures within School District 10 is shared below, will be communicated directly to those impacted and by BC Interior Health.  
---
Information Updates/News Releases
Active Daily Health Check Resources 
Updated Safety Documents
All site safety plans for SD10 schools have been updated in accordance with Provincial Health and Safety Guidelines for K-12 Settings. Each school site safety plan is available on the school's website. Links are also embedded within the updated SD10 Stage 2 Learning Plan. Staff, parents, or care givers that have any questions regarding school specific safety plans are encouraged to contact the school principal or vice principal directly.
The information within the COVID-19 Prevention and Worker Safety Information is intended to support School District 10 employees by providing information regarding COVID-19 including updated public health measures, information and resources, prevention measures, and safe and healthy work practices.
Note: In the case of any variance between guidance documents, schools and school districts should follow the health and safety guidelines outlined in the COVID-19 Public Health Guidance for K-12 School Settings.
---
SD10 Pandemic Response Plan and Exposure Response Plan 
SD10 Pandemic Response Plan
The District is committed to providing a safe and healthy workplace and learning environment for all staff and students. The scope of this Pandemic Response Plan is to assist us in preparing and responding to the COVID-19 pandemic. A combination of response measures and contingency planning is essential for an effective response to a pandemic. This plan clarifies roles and responsibilities and outlines the steps School District 10 takes in ensuring coordinated pandemic response measures and where possible, continuity of learning and work.
The District is committed to providing a safe and healthy workplace and learning environment for all staff and students.
The purpose of this document is to:
Ensure all school district staff reduce the risk of infection through the transmission of COVID-19.
Outline control measures to minimize or eliminate the potential for transmission of COVID-19.
Follow the direction of the Provincial Health Officer and BC Health Minister (Public Health) on the measures for infection control based on current COVID-19 related information available.
Ensure that all school district staff take reasonable care and cooperate with the district to ensure the health and safety of themselves and other staff.
---
The Board of Education, school district, and our staff are excited to welcome back all Kindergarten to Grade 12 students to the start of a new school year. Though school will look different than in previous years with the health and safety of our students and staff a top priority, the world class teaching and learning and welcoming learning environments that our learners and parents expect in our schools will continue to be front and centre. Welcome back to school, everyone!
---
Updated Provincial Health Guidance Documents: 
Additional Information and Resources:
---
COVID-19 Mental Well Being and Mental Health Resources for Families, Students and Staff
Virtual Mental Health Resources During COVID-19
Canadian Mental Health Association – Services During COVID-19
Healing Families, Helping Systems: A Trauma-Informed Practice Guide for Working with Children, You and Families
---