---
Wellness Directory

The Public Education Benefits Trust (PEBT) offers a comprehensive benefits package to participating eligible employees as negotiated between School Districts and Local unions. The benefits provided through the PEBT Benefits Program are a major part of your total compensation. The program includes a government funded Core Long Term Disability (LTD) plan for Bill-7 School Districts in British Columbia, a Joint Early Intervention Service (JEIS) for disabled employees, as well as extended health, dental, life, and if applicable at your School District, accidental death & dismemberment insurance and/or additional disability insurance to help maintain your family's health and financial security.
What is the JEIS program? / PEBT – What is JEIS
The JEIS program works with members who are ill or injured at the very beginning (by the 6th day) of their absences from work.
When members first become ill or injured, a Health Care Management Specialist (HCMS) from Desjardins Financial Security contacts them. If necessary, the HCMS follows them through their treatment and recovery and helps them return to work during the 120-day qualifying period for Core LTD benefits.
For access to frequently used forms please see below.  If there is a form that you require and do not find an immediate downloadable link to please visit the SD10 Support Staff PEBT plan by visiting their website at www.pebt.ca.
Expense Forms: 
---

To access your CARESnet please visit the Blue Cross website at https://service.pac.bluecross.ca/.  Here you will be able to view the status of your claims, see what is covered under your plan and build your very own health profile. To visit My Good Health select the following link: https://www.mygoodhealth.ca/default.aspx
---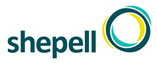 Employee and family Assistance Program (EFAP)
Morneau Shepell Website  / Work-Health-Life
Your Employee and Family's Assistance Program is a confidential and voluntary support service that can help you solve all kinds of problems and challenges in your life. Your EFAP is compeltely confidential within the limits of the law. There is no cost to use your EFAP.  For more information please click the link for either of the above websites or check out the following information.