Teacher Benefits Plan

---

BCTF Health and Wellness Program
The BCTF will assist teacher-members who are unable to maintain, or return to, their teaching positions due to a medical illness or disability by funding an early intervention rehabilitation program. This program is offered on a voluntary basis.
BCTF Health and Wellness Brochure
---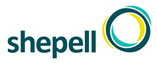 Employee and family Assistance Program (EFAP)
Morneau Shepell Website  / Work-Health-Life
Your Employee and Family's Assistance Program is a confidential and voluntary support service that can help you solve all kinds of problems and challenges in your life. Your EFAP is compeltely confidential within the limits of the law. There is no cost to use your EFAP.  For more information please visit either of the websites above or check out the following information:
---

Pacific Blue Cross – CARESnet
To access your CARESnet please visit the Blue Cross website at https://service.pac.bluecross.ca/.  Here you will be able to view the status of your claims, see what is covered under your plan and build your very own health profile. To visit My Good Health select the following link: https://www.mygoodhealth.ca/default.aspx
Did you know you can speed up the time for your claim by claiming online? http://www.pac.bluecross.ca/easyclaim
---
Frequently Used Benefits Forms:
Benefits Change Forms:
Benefits Expense Forms:
---
New Employees Employment Package
Teacher New Hire Package for Appointments over 0.50 FTE
Teacher New Hire Package for Appointments under 0.50 FTE
Important Notes:
To avoid delays on applicable benefits or experience recognition please be sure to return your completed forms as soon as possible. Please ensure that all required information is completed.
Any section that requires a Group Administrator Number or information such as Group Number or Employee Number will be completed by our Payroll and Benefits Manager.
For additional forms including change forms and downloadable benefits expense claims forms please see below.
For additional information on Health and Wellness Programs that are available to you please see be above.
---