SD10 Mental Health Framework
ERASE – Expect Respect and Safe Education

The Ministry of Education launched the ERASE Bullying strategy in 2012-13. It is a comprehensive strategy that includes a confidential reporting tool for students and/or parents as well as numerous resources for students, parents and teachers (click the image for website access).
Every BC school district has designated a Safe School Coordinator as part of the ERASE strategy. In SD10 please contact Peter Dubinsky.
The erase reporting tool can be accessed directly at: erase.gov.bc.ca
Safe Schools
SD 10 Arrow Lakes is committed to creating and maintaining school environments in which students, staff, parents and others feel safe. Schools cannot ignore any threat of violence. We are committed to keeping our students and communities safe for all. The distributed brochure, below, represents 'fair notice' to our communities that SD#10 will address all threats to self and/or others.
School Protection Program
The Schools Protection Program (SPP) originated and is administered and delivered by the Risk Management Branch (RMB) of the Ministry of Finance, in conjunction with the Ministry of Education.
SPP provides coverage to all boards of education and francophone education authorities against liability and loss; it also assists members in their identification and management of risks that may lead to loss or damage to property, or harm to individuals.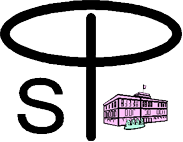 What activities are covered?
All school district authorized activities are covered. Authorizations for different activities may be given by teachers, school administrators or board administrators, depending on board policy. Individuals who are responsible for providing authorization should be familiar with, and follow board policy. For activities which are not part of the regular educational program, teachers should ensure they have the authorization of the principal or district administration.
School personnel are responsible for carefully considering safety issues before planning any activity. Even if a teacher has been taking students on the same trip for many years without incident, it does not mean the trip is well planned and appropriately managed to ensure it is as safe as possible. For example, a teacher planning a canoeing trip may have 20 years of canoeing experience but may never have received formal training in water safety and may have no real ability to assess equipment requirements or emergency communications systems. We suggest that teachers who sponsor such activities ensure their knowledge is current and seek the assistance of experts if in doubt.
For more information on the School Protection Program including the Administrators Handbook please visit their website at www.bcspp.org.